The summer of 2016 was my first time in Kosovo. As I adapted to my new home, I was exposed to the predominately young Kosovan population (I believe the statistic is that over half of Kosovo's population under 25 years old) At the time, I wasn't aware of the capabilities of the young people who live here. I was so pleasantly surprised by their ideas, creativity, initiative and drive that I returned to Kosovo this past May to learn more from them and create something worthwhile and long lasting together.
I understand that "something" is not the most promising term when it comes to creating a plan of action. Unfortunately this is the best explanation I can give, as upon returning to UNDP I really had no idea where I was going with this initiative. I just knew that youth here have the capacity to do something great (so now I just needed to figure out what this was).
Enter Andrew Russell, the UN development coordinator and an active supporter of all things youth. Acting upon an idea channel the potential of the predominantly young population, he proposed unifying the numerous yet fragmented youth initiatives across Kosovo. There is strength in numbers, right? Why have several small initiatives, when we can all collaborate on something much bigger. Perhaps if we equip youth with the tools to engage in their society, they will be the ones to present solutions to the challenges facing Kosovo, challenges many "experienced" institutions have yet to overcome.
And so began the collaborative processes between several of the local and international organizations that have each set an example for youth engagement. Representatives from agencies such as the United Nations Kosovo Team (UNKT), UNDP, the United Nations Mission in Kosovo (UNMIK), the Organization for Security and Cooperation (OSCE), the European Union Office in Kosovo (EUOK), the Regional Youth Cooperation Office (RYCO) and Pl4Y International met to discuss how we can all collaborate. Our goal was to build long-term sustainability of youth engagement on issues that these very youth care about the most.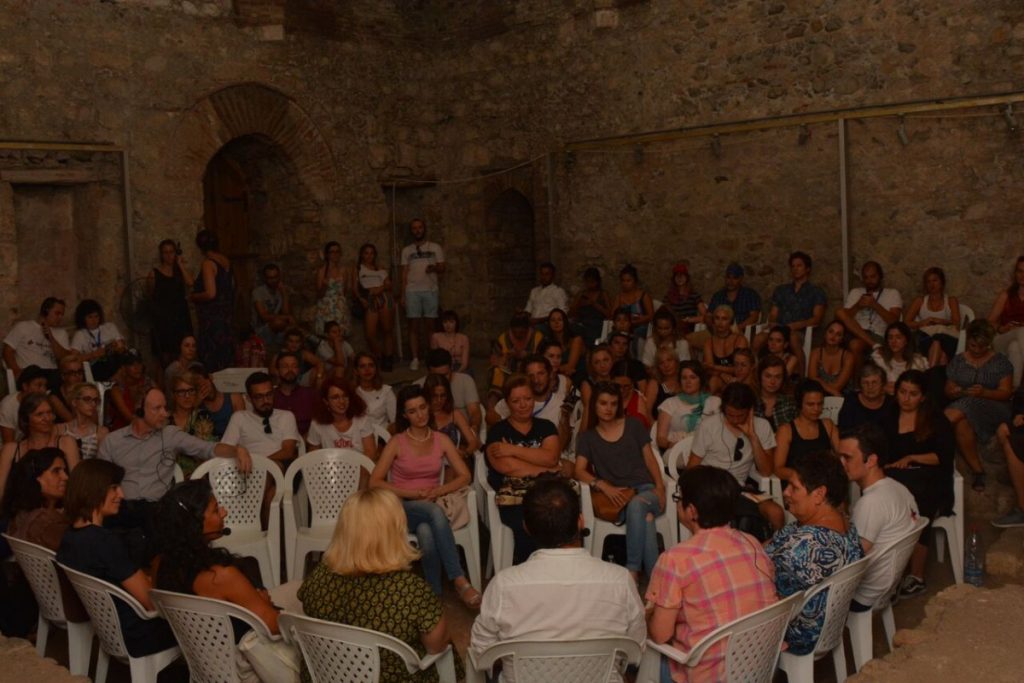 This is still very much a work in progress. However it is International Youth Day, so why not showcase what we have done so far?
And so I will now shift this blog post from a focus on my experience working with youth, to the experiences of these very talented youth as participants in one of the workshops hosted by UNDP in UNMIK's very first Youth Assembly themed "Youth, Peace and Security."
The workshop, titled "Pieces for Peacebuilding" was implemented by UNDP as part of Kosovo's very first UN Youth Assembly hosted by the United Nations Mission in Kosovo. The event brought together over 100 young people from communities all over Kosovo to discuss youth, peace and security and develop solutions towards preventing violence in Kosovo. Attendees were asked to build a "model" for peace using Lego blocks.
Participants used their lego blocks to build models for visa liberalization, increased employment opportunities and better education, all identified by youth as priorities for peace and security in Kosovo. Presenting his model on employment and education, one participant explained "the door represents opportunity, but unfortunately, as a Kosovan youth, I feel like every time one doors opens another closes."
Despite the varying backgrounds and experiences of the participants, all agreed that it was the collective responsibility of youth in Kosovo to work together across any divides to promote shared and sustainable peacebuilding initiatives. This conference was merely the first step towards a long term cooperation amongst youth for peace.
And there you have it. I am no longer surprised by the capabilities and strengths of Kosovan youth. Instead, I am so excited to see what they can and will do for Kosovo. As I leave Kosovo after another amazing internship experience, I know I will one day return to see this generation occupy positions as leaders and decision makers, bringing about the necessary change that will benefit all of Kosovo.
Polina Leonov, Communications Intern
United Nations Development Programme